Congo Safaris
Why choose  Congo safaris tours
Congo safaris: Intrepid traveler destination: Explore the Democratic Republic of Congo, gorilla trekking in search of either the mountain or lowland gorillas.
Known as a much more diverse region in Africa especially for the largest area of rainforest, Congo safaris take you off the beaten track in a destination less tampered by western civilization. Congo offers a great potential for travelers looking for a unique experience on an African safari with diverse flora and fauna species. Not really popular on the first time Africa safari travelers bucket list a Congo safari is a must do for hardy travelers with more exposure to the African pristine jungles. Here is what we love about Congo and why a tourist should choose to visit Congo;
Overview: Reasons to confidently choose Congo Safaris
Congo gorilla safaris – Mountain and Lowland Gorillas
Congo gorilla safaris are like no other in the world. This is the only destination where travelers can have the chance to trek both mountain and lowland gorillas.
Mountain gorillas are existent only in three of the world countries and Congo is part of them. Mountain gorillas can be trekked at Virunga National Park of Congo adjacent to Uganda's Mgahinga Gorilla National Park and Volcanoes National Park of Rwanda. Virunga National Park has 8 gorilla families trekked by 8 tourists per group each morning.
Lowland gorillas are inhabited in the Kahuzi-Biega National Park. Relatively at a lower altitude than that of the Mountain Gorillas, lowland gorillas are a perfect option to trek for travelers not interested in hiking. These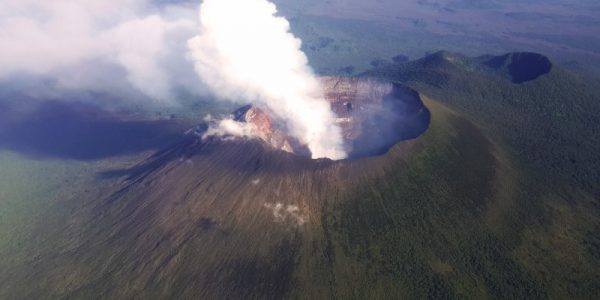 Mount Nyiragongo 
Mount Nyiragongo is an active strato volcano rising to an altitude of 3,470 m above sea level found within the Virunga ranges in Virunga National Park. A hike to the summit of Mount Nyiragongo is a great add on to a Congo tour with great views of the volcano. The main crater on the volcano is about two kilometers wide and usually contains a lava lake. Presently there two distinct cooled lava benches.
Nyiragongo Lava Lake has in recent history been known as the most voluminous with lava lake elevation recorded at about 3,250m above sea level.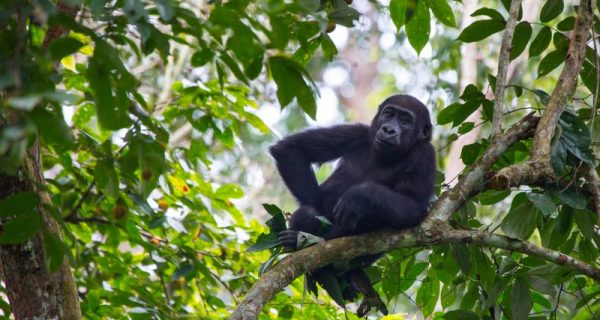 Unique Wildlife
Wildlife in Congo is mostly within the National Parks of Congo. Odzala-Kokoua National Park in northern Congo is a great eco tourism park with diverse wildlife and flora. Here wildlife like Elephants, Grimm's duiker, lions, buffaloes, bongo antelopes, spotted hyenas, leopards and many more forest mammal species.
Popular Congo wildlife safari Packages - Congo Wildlife Tour Packages
Related Popular Congo Gorilla safari Packages - Congo Gorilla trekking tour Packages