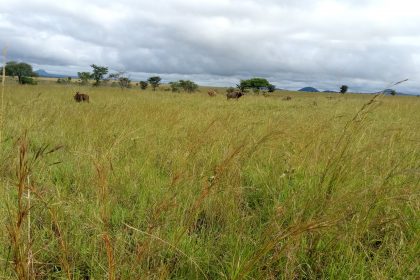 Kidepo – Drive time, distance and important travel tips
Kidepo Valley National Park is a great gem positioned in the far North Eastern part of Uganda just close to the border with South Sudan in the north. Kidepo Valley National Park is indeed a valley covering about 1442 km (5057 sqmi) plains of grassland dotted with  Borassus palm and rimmed by several scenic mountains.
The park is divided into two valleys, the Narus valley and the Kidepo Valley. The two valleys both act as water reservoir points however the Narus valley offers the most water during the dry season whereas the Kidepo valley is drier in the dry season. A little distant from each other both the Narus valley and the Kidepo valley are good Uganda wildlife safari destinations with opportunities to sight wildlife.
The Narus valley area is host to wildlife species like thousands of buffaloes, Elands, Rock hyrax, Zebras, Giraffes, Waterbucks, Jacksons hartebeests, Warthogs, Baboons, side striped jackals and many more. On the other hand, the Kidepo valley side is host to several of the endemic species including the rare cheetah, Dik Dik (smallest antelopes) and Ostriches. In this same sector is where the warm springs are found, these are formed due to the actions from the nearby volcanic mountain on the Uganda-Sudan border.
While planning a wildlife safari in Uganda to Kidepo, ensure to visit all of the park sectors to have a whole picture of what Kidepo offers and come to appreciate why may have referred to it as the "true African wilderness". To have a great wildlife adventure in the park, this 4 days Kidepo wildlife safari Uganda is recommendable either as a standalone safari in Uganda or tailored on other Uganda safaris.
Drive time & Distance to Kidepo Valley National Park
How to get to Kidepo Valley National Park is actually one of the biggest worry to travelers intending to visit the park, however, worry not, here is how to get to the park by road. About 558 km from Kampala-Uganda's capital, Kidepo Valley National Park is the furthest Uganda safari park and here is the drive time and distance using the shortest route;
From Kampala you embark on the long drive to Kidepo taking the Bombo road route driving past the districts of Wobulenzi and Nakasongola. The Ziwa Rhino Sanctuary is about 190km from Kampala on a drive time of about 2.5 hours, branching off on the left just before Kabalega Dinners. The drive continues going past Murchison Falls National Park, Karuma dam, and Gulu town till Kitgum town.
From Kitgum town, be ready to drive for about 154km on a rough road till Kidepo Valley National Park. The road is sub standard and therefore expect dust and a drive on a lesser speed which makes the distance seem longer, however from this region you start enjoying the beautiful scenery at a distance and see the livelihood of the indigenous people of this region.
For tourists intending to go on a self drive Uganda tour to Kidepo, remember to use the road that branches off from far in Kitgum town and not the one before since this helps you have your fuel tank filled before driving to the park. From Kitgum, to Kidepo you won't find any fuel stations therefore ensure to have enough fuel to and from the park.
The total drive time is about 12 hours; this includes about 2 stops for breakfast and lunch each taking 1 hour maximum.
Alternatively, you can drive to Kidepo using the Eastern direction via, Jinja, Mbale, Soroti, and Orom to Kidepo route. The distance here is about 569km with a much longer drive time lasting even 13 hours depending on how many times you stop on the road. This route is more distant, however a much preferable safari route for a community tour within the Karamojong. This route is great for tourists who would love to visit the community; however, if the activity is to be included one may require spending a night in Moroto town.
Getting to Kidepo by air
Being so distant many travelers may not wish to travel by road and therefore wonder which other option they have, Getting to Kidepo Valley National Park is very possible by air. Chartered flights can be organized from Entebbe International Airport to Kidepo Airport. Charter companies like Aerolink plan flights to the park taking about 2h 15 min on Wednesday, Fridays and Sundays. The airstrip is just a few kilometers from the different accommodation facilities and therefore your safari guide can ensure pick up.
Tips on how to enjoy the long drive to Kidepo Valley National Park
The drive time is long and the distance can actually get boring, however here a few tips to keep you comfortable and enable you enjoy your drive to Kidepo;
Start the drive either from Kampala or Entebbe early. Starting your drive early ensures enough time to stretch during stop over's, since there's not much need to rush.
Carry a few books to read. In case you love reading, during the drive carry something interesting to read during the drive. If you are curious about wildlife carry along a guide book, this helps you have a few questions to ask your driver guide and therefore making the drive interactive.
Take as many pictures as you can. Remember to carry a good camera, there's a lot to see and therefore take pictures during the drive.
Carry a few snacks. Since the drive is long even with eating stops, you may need to carry a few snacks to eat during the drive.
Listen to your favorite music. If you have some music on your phone do not hesitate to listen at a low volume. However, don't concentrate more on the music as you may miss out on the scenic sites of the way.
Wear comfortable clothing and shoes. Since the northern side of the country is warmer, wear comfortable clothing especially light clothing. Jeans may become warm and uncomfortable.
Use the washrooms every time you stop. During the drive you have water on board and therefore could want to use the washrooms. Always communicate to your driver to make stop if you are really uncomfortable.
Important tips
Carry insect repellent for protection from tsetse flies
Carry a round rimmed hut for protection from the scorching sun
Many have been to Kidepo and appreciated its beauty, if you would want to see this on your own contact us and we plan your trip your way, it can even be tailored to a Uganda gorilla safari.
For bookings, you can reach us on these emails – wildjungletrails@gmail.com, tours@wildjungletrails.com or call us on (+256) 777690798 / (+256) 414663115.
Authored By  Wild Jungle Trails Safaris