Gishwati Mukura National Park
Gishwati-Mukura National Park Rwanda
Gishwati-Mukura National Park Rwanda is the most recent / newest Rwanda safari national park formed in 2015 by the Rwandan government creating a wildlife corridor situated in Rubuvu, Rutsiro, Ngororero and Nyabihu districts in western Rwanda.
This park was formed to combine Mukura and Gishwati forests creating a forested area that spreads from up in the north of the country near the popular gorilla safari Rwanda destination of Volcanoes National Park all the way to Nyungwe Forest National Park. The park has over 58 tree species including bamboo and indigenous hard wood
Gishwati forest covers an area of about 1439.72 hectares and Mukura forest covers 1987.74 hectares making a total surface area of 992.48 hectares (34sqkm). This was really a success conservation story for Rwanda since the Gishwati Forest once had a flourishing eco-system, extending all the way up to the Volcanoes National Park.
Following the 1994 Rwanda Genocide, many Rwandese who had fled the country later returned and encroached the forest to set up new farms and homes for their families. During these times, trees in the forest were felled, exotic species introduced and natural resources extracted, something that pushed the forest to hold species beyond its capacity and seeing its size shrink. Fortunately, in 2007 an American research facility stepped in with an aim of saving a small population of less than 20 chimpanzees who had by some means managed to survive in the forest. This was a success project that saw the forest flourish again.
Mukura forest on the other side had for over 60 years had a reserve status though its size had always reduced in size partly due to population pressures and illegal mining. With this conservation plan, the forest is being protected and regaining its beautiful status as habitat to wildlife.
Best time to visit Gishwati-Mukura National Park
Gishwati-Mukura National Park is open all year throughout, however, the country has 2 seasons, the wet season from October to November and the dry season from June to September and December – February. Different from the other national parks that are best visited in the dry season, the wet season is the best for chimpanzee tracking and forest birding. Therefore, visit Gishwati-Mukura Park in between October to November for the best primate wildlife safaris in Rwanda and birding safari Rwanda.
How to get to Gishwati-Mukura National Park Rwanda
Gishwati-Mukura National Park can be accessed by road with scenic views along the fairly good tarmacked road. 77.7km from Kigali city, the park can be accessed by a 4×4 safari vehicle. Its best recommendable to contact a Rwanda tour operator to make the transport arrangements. The park can be visited from other national parks or as a tailored trip from a Uganda safari or Congo safari since the park is adjacent to the border with the 2 countries. The underdeveloped Mukura sector is about 35km East of Karongi and can be reached along a dirt road.
If you choose to go on a self-drive safari to Rwanda's Gishwati-Mukura Park, remember that in Rwanda driving is on the right-hand side.
Your Route to Gishwati Mukura National Park
What to see and do in Gishwati-Mukura National Park, Tourist Attractions & Tourist Activities in Gishwati-Mukura National Park Rwanda
Gishwati-Mukura  Forest Park though recent compared to other Rwanda tour parks, its home to several wildlife species and these attractions offer chance for several safari activities. Here are the different attractions and activities at Gishwati-Mukura Park;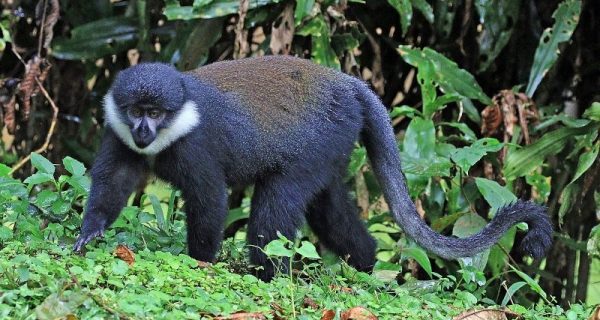 Wildlife in Gishwati-Mukura National Park 
Gishwati-Mukura Forest Park is a good primate safari in Rwanda destination since its host to incredible biodiversity such as Black and White Colobus monkeys, L'Hoest Monkeys and Golden Monkeys. These primates are mostly seen on nature walks as tourists track through the park. The nature walks and tracking offer beautiful sights and relaxing moments in the wild.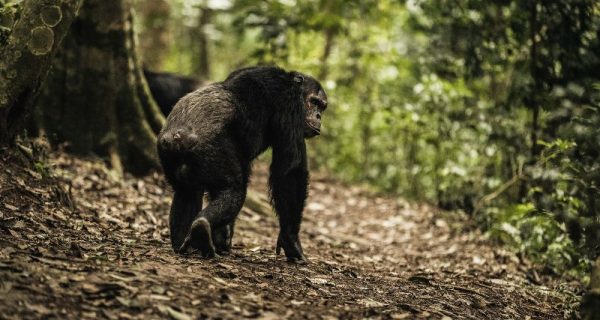 Chimpanzee tracking in Gishwati-Mukura National Park
Gishwati-Mukura Forest Park had about 29 chimpanzees by the time it attracted the attention of an American research facility and since then the chimps have increased in number and thrived in this beautiful habitat. With the habituation process that has been done, there is chance for a Rwanda chimpanzee trekking safari as you trek the habituated chimpanzees within the park. They are made familiar to people and therefore are very safe to track with also the fact that they are man's closest relatives sharing about 98.7% DNA with humans.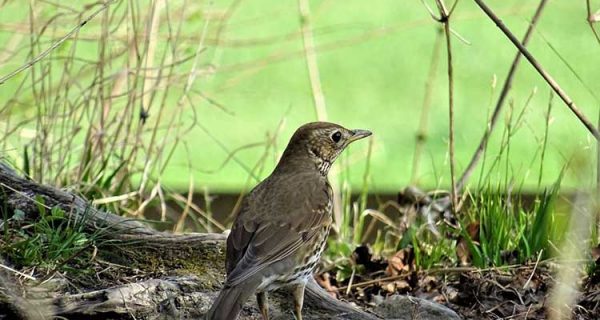 Bird watching in Gishwati-Mukura National Park 
Within this stretch or wildlife corridor, there around 232 bird species in Gishwati forest and 163 bird species spotted in Mukura forest including the Albertine rift endemics some being the Rwenzori Turaco and the Red-throated Alethe. Gishwati-Mukura Park is indeed a good bird watching safari in Rwanda spot for seeing forest bird species. Being a small area gives it an advantage to birders since birds can be spotted in a small area coverage meaning favorable short safaris in Rwanda.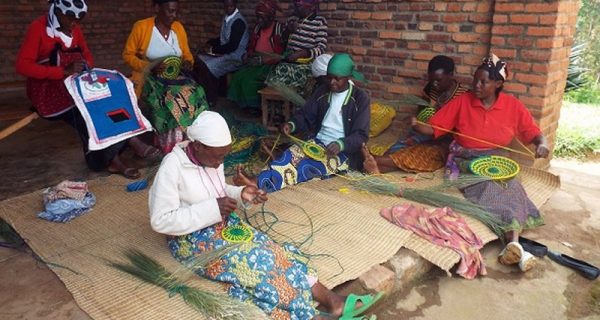 Cultural Experiences in Gishwati-Mukura National Park 
With the fact that the Gishwati-Mukura park area was occupied by the Rwandese after the Genocide, after gazetting the area people continued to live in harmony with wildlife. In a bid to preserve cultures alongside promoting Rwanda safaris, the government ensured activities in communities like entertainment through music, dance and drama just to share the culture of the Rwandese with tourists. Other community activities include a farm stay, making handcrafts, bee keeping, tea plantation tours and a chance to learn from traditional healers who use natural plants to support modern medicine. On a trip to Rwanda you can visit the communities and learn from their lifestyle, this is one of the family friendly activities to undertake.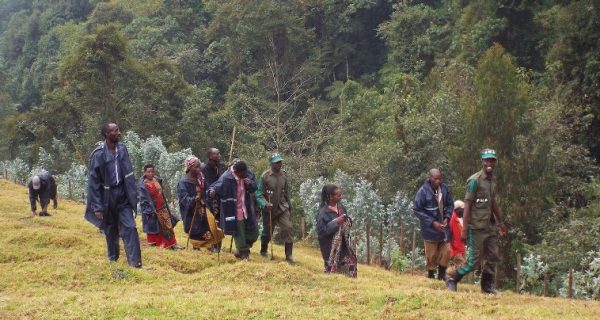 Nature Walks in Gishwati-Mukura National Park
Being a flourishing forest area, Gishwati-Mukura Forest Park is a great nature walk area. There a number of nature walks trails in the park that are used for guided walks for tourists giving a scenic view for them. During nature walks, a tourist can actually come across several primates, bird species, butterflies, floral species and anything that the forest brings to life.
Rwanda safari packages to Gishwati Mukura Forest Park Rwanda
Accommodation in Gishwati-Mukura Forest Park
The park is not yet having numerous accommodation facilities however a traveler can find where to spend the night. The Gishwati Lodge is one of the ideal accommodation facilities in the park. Gishwati Lodge is comprised of 6 rustic forest lodges that offer both an adventurous and luxurious essence.
For budget travelers, there are campsites for accommodation.
Related National Parks in Rwanda – Safaris Parks in Rwanda